A Week of Irish Music, Art, Poetry and Culture 
in Paxos – July 6 – 12,  2017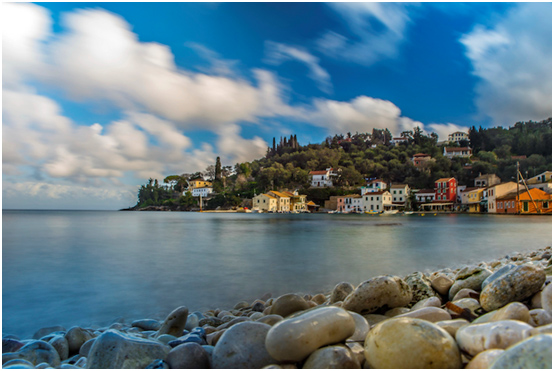 Irish Wings is an exciting festival of Irish music, poetry, art and cuisine presented on the Greek island of Paxos. The festival explores ways in which artists transcend disciplines and      national and geographical boundaries and showcases the dialogue of Irish culture with Greece   It will feature some of Ireland's best musicians, painters, poets and chefs. The events will  take place in intimate venues, designed to engage the audience with the artists. Its aim is to  reveal the richness, variety and nuances of Irish culture to a Greek audience, the Greek media and the international residents and visitors (20 different nationalities) of this beautiful island in the Ionian sea.
Ireland and the Sea 
Denise Ferran, James Allen, Mick O'Dea, Barbara Allen
Opening of an Exhibition of Irish art (6 July – 3 August)
Old Loggos Schoolhouse, Thursday 6 July,  7-11pm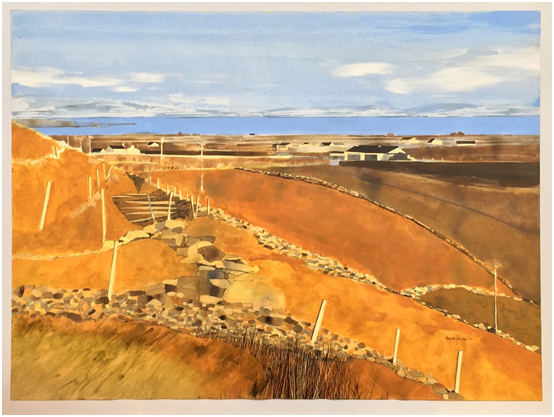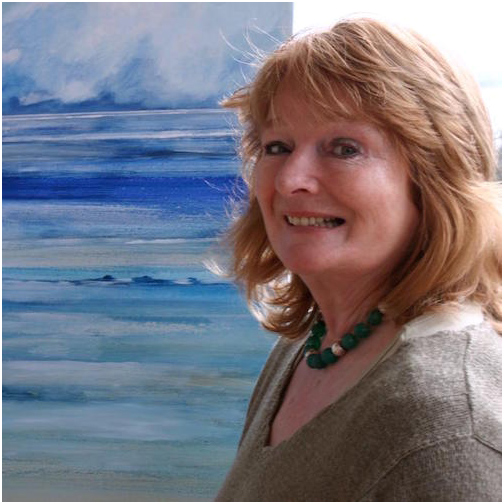 Denise Ferran is a well-known artist, art historian and writer from Northern Ireland.
She is the current President of the Royal Ulster Academy of the Arts.
Denise Ferran Interview 2012 – Denise Ferran Biography
James Allen is well-known printmaker and painter from Belfast. He was Printmaker-in-Residence at the Arts Council of Northern Ireland from 1977 to 1980 and has been the full-time Manager of the Belfast Print Workshop since 1980.
James Allen, Printmaker and Painter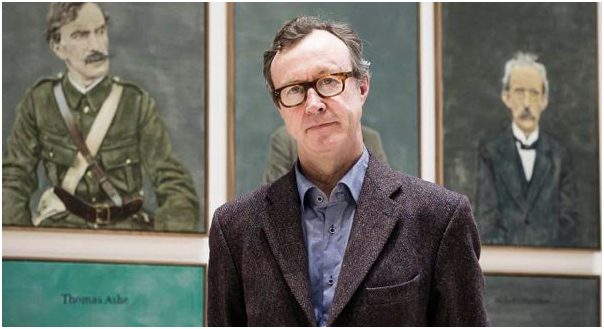 Mick O'Dea is an Irish artist and Professor based in Dublin whose work is represented in all major Irish public collections. He is well known for his portraits and his depictions of Irish history, most notably his latest series of paintings on the Irish War of Independence. Mick O'Dea was also the first School Principal of the Royal Hibernian Academy from 2008 to 2011.
The Irish Examiner 2016 – Irish Times 2015 – he Kenny Gallery 2014
Kevin Kavanagh gallery exhibition 2012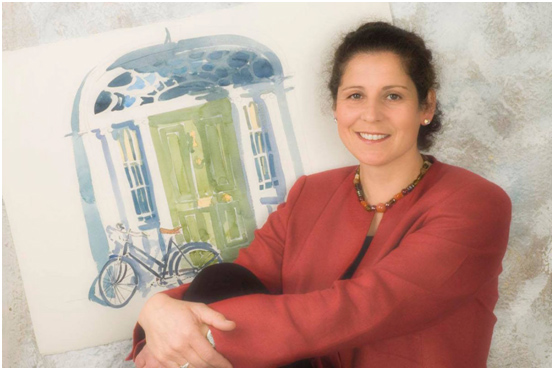 Barbara Allen is an accomplished watercolour artist and a four-time winner of the John Ross Watercolour prize at the Royal Ulster Academy. She lives and works between Belfast and Donegal.
Barbara Allen Watercolours – Barbara Allen Facebook
The poet Theo Dorgan
reads from his collection, Greek.
(Spyros Bogdanos will be reading the poems in a Greek translation
by Socrates Kabouropoulos)
KIP Library, Gaios
Friday 7th July, 8.30 pm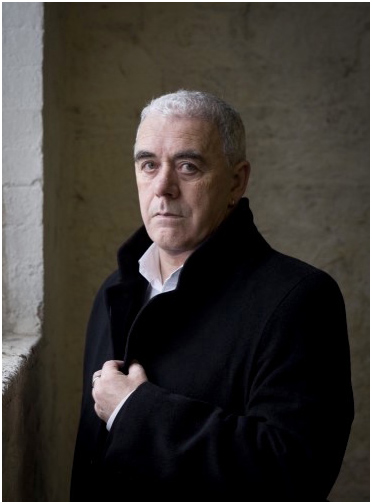 Theo Dorgan is an Irish poet, writer and lecturer, translator, librettist and documentary screenwriter  based in Dublin. A former Director of Poetry Ireland/Éigse Éireann, he has worked extensively as abroadcaster of literary programmes on both radio and television. He has published nine collections ofpoetry and will be reading in Paxos from his collection, Greek (published by Dedalus Press) which isdevoted to his love of Greece, and history and mythology.
Spyros Bogdanos is a writer, local historian, lexicographer, and former Mayor of Paxos.
Theo Dorgan Website – Theo Dorgan – Irish Times Review of Greek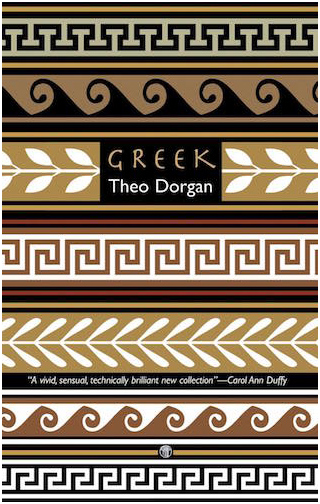 Public interview about the bouzouki in Greek and Irish music
with the celebrated Irish Musicians
Andy Irvine and Donal Lunny
Old Loggos Schoolhouse
Saturday 8th July, 7.30 pm

The Irish bouzouki is an adaptation of the classic Greek instrument. Johnny Moynihan is credited with having introduced the first Greek bouzouki to Ireland, where it has been adapted for Irish traditional and folk music since the late 1960s. When Andy Irvine gave his Greek bouzouki to Donal Lunny the first thing Lunny did with it was replace the octave strings with unison strings, thus giving the voice of the instrument more tonal power. Later, on a trip with Irvine to the workshop of luthier Peter Abnett, Lunny decided to commission a bouzouki to the specifications of a classic Greek bouzouki, but, with unison strings and critically, a flat back. The two musicians will be discussing their musical techniques and the story of how Irish musicians adapted the Greek bouzouki to the their own sensibilities and the traditions of Irish music as a marvellous example of cross-cultural creativity!
The Blacksmith, Andy Irvine & Donal Lunny Concert 2009
Bouzouki Concert with
Andy Irvine, Donal Lunny
Greek Musicians of Apodimi Compania
and Paxiot bouzouki player Elias Dendias
Old Loggos Schoolhouse – Sunday 9th July, 8.30 pm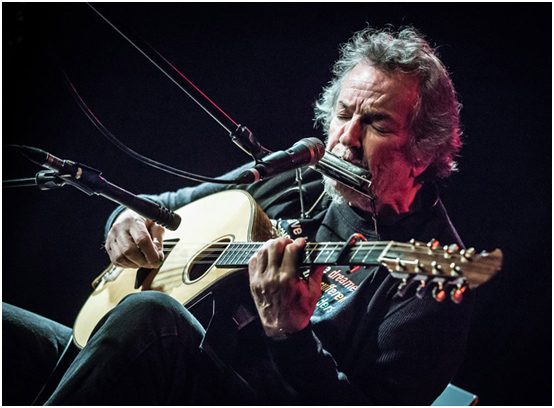 Andy Irvine  is an Irish folk musician, singer-songwriter, and a founding member of the popular bands Sweeney's Men, Planxty, Patrick Street, Mozaik, LAPD and Usher's Island. He plays the mandolin, mandola, bouzouki, harmonica and hurdy-gurdy.  Irvine has been influential in folk music for over five decades. He has recorded a large repertoire of songs and tunes he assembled from books, old recordings and folk-song collections rooted in the Irish, English, Scottish, Eastern European, Australian and American folk traditions. He sets these songs to new music and writes about his personal experiences or the lives and struggles of his heroes:Tom Barker, Michael Davitt, Mother Jones, Douglas Mawson, Raoul Wallenberg, and Emiliano Zapata, among others.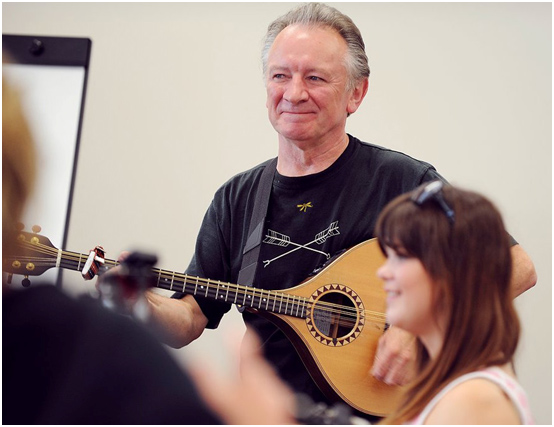 Dónal Lunny is an Irish folk musician and producer. He plays left-handed guitar and bouzouki, as well as keyboards and bodhrán. As a founding member of popular bands Planxty, The Bothy Band, Moving Hearts, Coolfin, Mozaik, LAPD and Usher's Island, he has been at the forefront of the renaissance of Irish traditional music for over five decades. In 1970, Lunny formed a musical partnership with Andy Irvine, who had returned from his travels in Eastern Europe after an initial gig at a party for the Irish-Soviet Union Friendship conference. They also created their own Club Night, downstairs at Slattery's Pub in Capel Street, Dublin, which they called 'The Mug's Gig'. This featured Irvine and Lunny, and guest performers such as Ronnie Drew, Mellow Candle and the group Supply, Demand & Curve.

Apodimi Compania (Band of Friends) was formed by a group of students of Greek heritage studying under Greek scholar and musicologist Stathis Gauntlet at Melbourne University in Melbourne, Australia in the early 1980s. The band – brothers George Galiatsos and Manuel Galiatsos, Nick Vergopoulos, Jim Dimitriou and Tom Dimitriou – immersed themselves in old recordings of Rebetika music. They started to perform around the inner-northern suburbs of Melbourne, which are home to many people of Greek descent. The  band members moved to Athens in the mid-1990s, where they were increasingly recognised as a leading force in Greek "roots music", world-wide. Ireland's Andy Irvine has been one of their enthusiastic guests and collaborated with them on new tunes.
Apodimi Compania, the early story in Melbourne
Apodimi Compania performing with Andy Irvine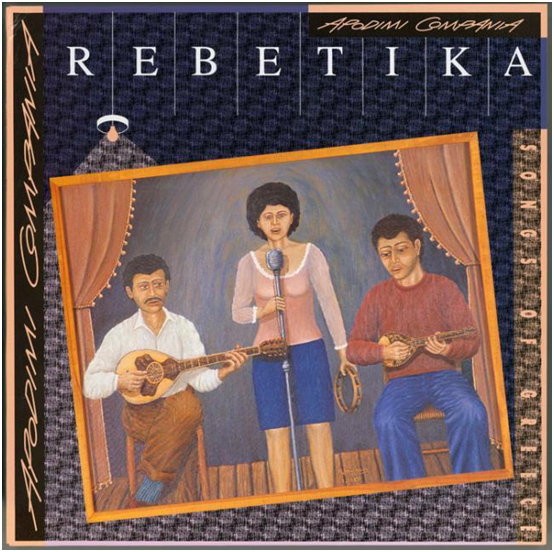 Chef Paula McIntyre demonstrates recipes
inspired by Irish writers on Greece.
Carnayo Restaurant, Gaios
Monday 10th July, 12:00 Noon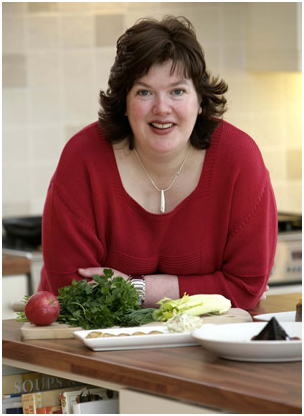 The celebrated Irish chef Paula McIntyre will demonstrate Irish inventiveness in culinary art, using Irish ingredients to produce recipes inspired by Irish-writing on Greek food, like the horta  and dolmades mentioned by Seamus Heaney in his 'Sonnets from Hellas':
As we wolfed down horta, tarama and houmos
At sunset in the farmyard, drinking ouzos,
Pretending not to hear the Delphic squeal 
Of the steel-haired cailleach in the scullery.
Then it was time to head into Desfina 
To allow them to sedate her. And so retsina, 
Anchovies, squid, dolmades, french fries even.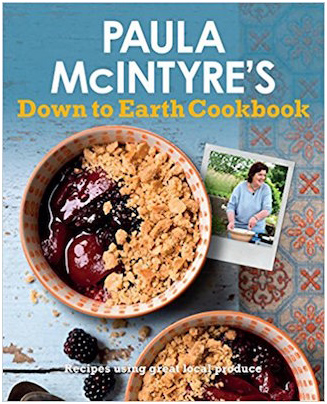 Paula MacIntyre trained at the prestigious Johnson and Wales University in Rhode Island, USA. She returned to the UK in 1993 to open her own restaurant in Manchester, The Undrie, which picked up several awards and rave reviews and became one of the best known eateries in town. Returning to Northern Ireland in 1998, Paula worked as Head Chef in several establishments including Ghan House and Fontana. In 2000 Paula appeared as a guest chef on the hit BBC programme, Ready, Steady, Cook. She has since been a frequent guest chef on BBC Northern Ireand television and has appeared in numerous other television and radio programmes including her own TV series on BBC 2 NI. Paula's first book, A Kitchen Year was published in 2008 by Gill and Macmillan. Her latest book, Down to Earth was published in 2015.
Paula McIntyre Belfast Telegraph interview 2015 – Paula McIntyre Recipes
Introducing
Contemporary Modal Music
Ross Daly, Harris Lambrakis, Periklis Papapetropoulos
Old Lakka Schoolhouse
Tuesday 12th July, 8:30 pm
Three great soloists in ancient Mediterranean instruments (lafta, saz, Cretan lyra, ney) and musical composers come together to give us a unique acoustic experience of contemporary modal music and improvisation as they move swiftly through the traditions of World Music they have assimilated over the years.
Ross Daly is a world musician who specializes in music of the Cretan lyra. Although of Irish descent, he has been living on the island of Crete for over 35 years. Ross Daly has traveled the world, mainly in the Middle East, Central Asia and the Indian subcontinent, studying various forms of local music traditions. In 1982 he established the Labyrinth Musical Workshop in the village of Houdetsi in Crete. More than 250 instruments that Daly collected during his travels are on show there and hundreds of students from all over the world come to study with renowned international teachers of modal music each year. In 1990 Daly designed a new type of Cretan lyra which incorporates elements of lyraki, the Byzantine lyra and the Indian sarangi. Daly has released more than 35 albums of his own compositions and arrangements of traditional melodies collected during his travels. In 2004 he was the Artistic Director of the Cultural Programmme of the Olympic Games for the Olympic city of Heraklion, entitled Crete, Music, Crossroads. He organized and artistically supervised 15 concerts with the participation of 300 musicians from all over the world, including: Jordi Savall, Eduardo Niebla, Huun Huur Tu, Habil Aliyev, Dhoad Gypsies of Rajasthan, Mohammad Rahim Khushnawaz, Chemirani Trio,  Adel Selameh.
Harris Lambrakis is one of the greatest ney players in the world. He is a graduate of the Music Department of the University of Athens where he specialized in ethnic music. He has performed and collaborated over the years with many world-class musicians including Haig Yazdjian, Savina Yannatou, Michalis Siganidis, Ross Daly, Kostas Tatsakis, Periklis Papapetropoulos, Antonis Apergis, Bijan Chemirani, Michel Doneda and many more. He also teaches the ney and gives frequent seminars and masterclasses in Greece and abroad.
Periklis Papapetropoulos grew up on the island of Crete. His first musical experiences were with Cretan traditional music and at the age of 16 he participated in village festivals playing laouto and bulgari. In 1985 he met Ross Daly and studied saz and tanbur with him for several years before becoming a regular member of the famous Labyrinth Workshop in Crete. As a memberof Labyrinth, he has participated in concerts, recordings and television productions in Greece and abroad. He is today a renowned teacher of saz and lavta having taught at the Experimental School of Pallini, the Society for the Dissemination of National Music, and the Musical Workshop Labyrinth.  His most recent project, Saz Grubu, consists of an orchestra of saz players who play music from Turkey, Greece, and Bulgaria.
Periklis Papapetropoulos Music
Irish Wings: Original Idea, Co- Organizer, Co- Founder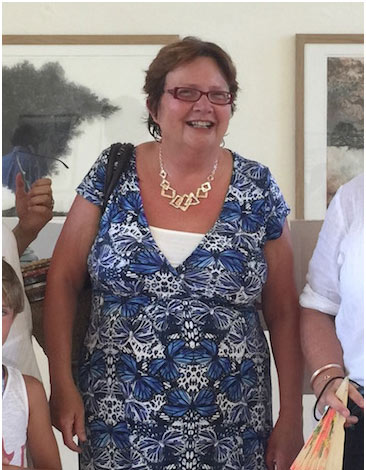 Kathryn Baird is an experienced Irish television and radio producer, Paxos summer resident and a Friend of Paxos. She has notably worked for the Education Department of BBC, Northern Ireland, as Producer and Director of Drama from Ireland for BBC Radios 3 and 4, as a Producer, based in London, of  Kaleidoscope, the nightly live Arts magazine, for the BBC Radio 4 and Producer and Presenter, on Radio Arts Department on BBC North Ireland. She has also organized several literary and cultural festivals in Northern Ireland, featuring Irish and Greek literature, music and photography. She is currently producing a film for BBC Northern Ireland on Charles Thomson, one of the Founding Fathers of the United States.