MICHAEL LAFFERTY – BARITONE
HANNAH BOXALL – SOPRANO
ASHLEY BEAUCHAMP – PIANIST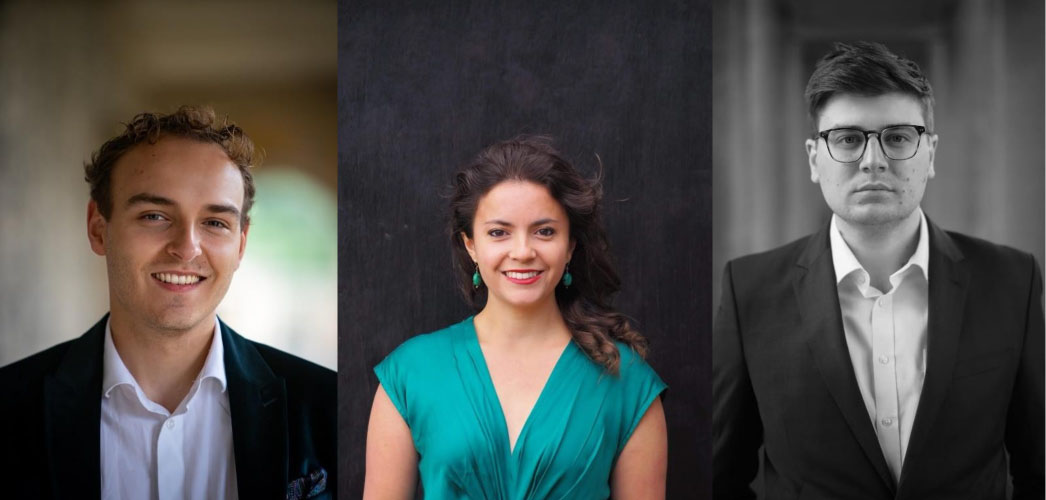 The upcoming young artists from the UK will be collaborating with Paxos Festival for a number of years presenting a collection of works by British composers and Greek composers in surprising concepts. In September 2022 they will be performing a variety of English songs and stories from the 20th Century.
Program
Orpheus with his Lute – Arthur Sullivan (3:20)

Come away, death – Finzi (3.30)

The Willow Song – Arthur Sullivan (2:55)

It was a lover and his lass – Finzi(3.00)

It was a lover / Under the Greenwood Tree – Madeleine Dring (2:00)

A Shropshire lad –

Βutterworth (A.E. Housman) (14:00)

Loveliest of trees

When I was One-and-Twenty

Look not in mine eyes
Think no more, Lad
The lads in their hundreds
Is my team ploughing?
The lake isle of Innisfree – Muriel Herbert (2:23)

Down by the Salley Garden – Ivor Gurney (2:00)

The Fields are Full – Ivor Gurney (1:36)

Five Eyes – Cecil Armstrong Gibbs (1:30)

O waly waly (Duet)
The Tale of the Oyster – Cole Porter

If no one ever marries me – Liza Lehman

We'll gather lilacs – Ivor Novello (DUET)

I could have danced all night – Lerner and Loewe

Some enchanted evening Roger's and Hammerstein

If I loved you – Roger's and Hammerstein (DUET)