Friday 22 June 2018
Inauguration of the Paxos Contemporary Art Project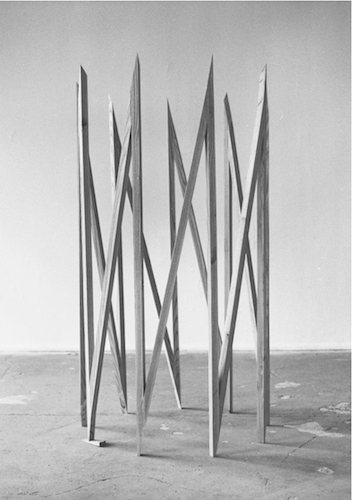 Fence by Linus Lohman
The Paxos Contemporary Art Project (PCAP) is a highly original art installation project curated by Paxos resident Marina Filomarino Tomacelli. It will take place on the island of Paxos from 22 June to 9 September 2018. The contemporary art will be installed in public places and it will be completely free.
PCAP brings together eight young and committed international artists, all of them extremely motivated who will measure themselves against Paxos' extraordinary, wild nature.
The artists involved are: Axel Void / Jewgeni Roppel / Leonid Keller / Linus Lohmann / Quintessenz Creation / Rene Wagner / Michael Sebastian Haas / Yiannis Pappas.
The artists will intervene with existing structures in natural and architectural open-air sites across the island. The exhibitions will include works on paper, sculpture, performance, mural, and audio/video installations.
The project sites are located throughout the island. Some will also be visible from the sea. The visitors may access them by car or on foot. Public events with the artists will take place during the inauguration week in June (22 – 27). A website as well as an information point in central Paxos will provide visitors with a detailed map of the sites of the project. The map will also provide information about the artists and their work. Visitors will be able to navigate the festival as well as heritage-sites, natural reserves, restaurants, beaches, and other places of interest.
A Kickstarter campaign has been launched to gather funds for The Paxos Contemporary Art Project. The collected funds will be exclusively used to pay transport and materials for the eight artists, as well as a symbolic artist fee. The accommodations will be kindly provided by Paxos residents for free.
For more information please visit www.paxosprojects.com and become part of the first contemporary art installation project held on beautiful island of Paxos!