Laikindia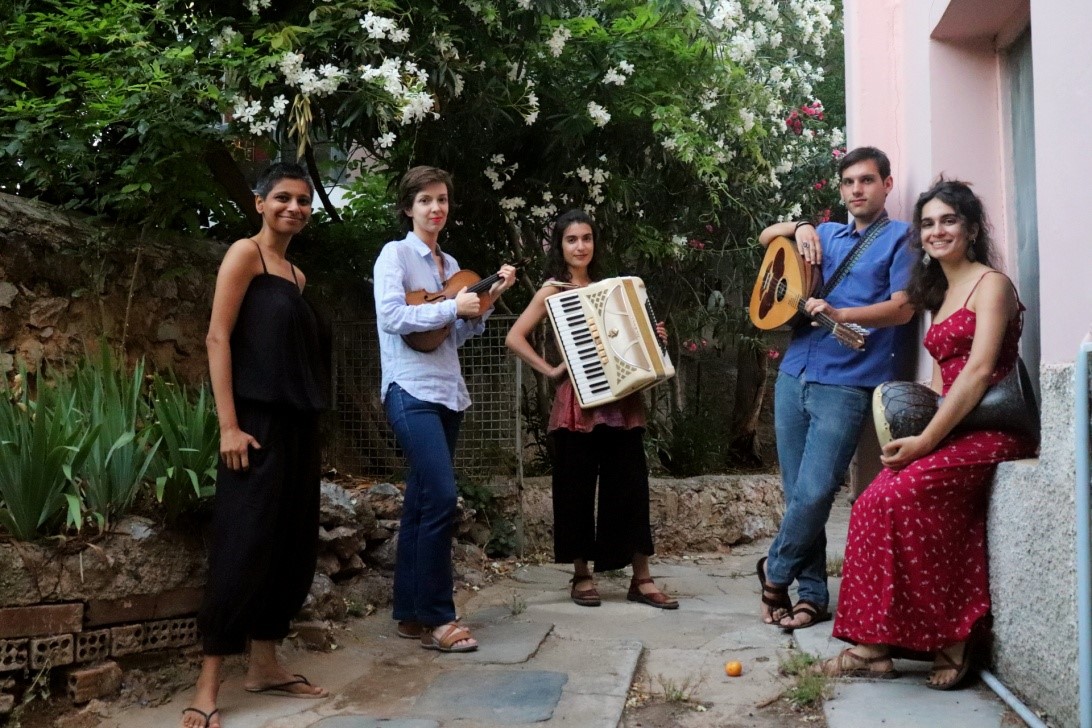 Mixing Greek and Indian Music
Music band LAIKINDIA is inspired by songs originating in the India of the 1960s. They will be preforming a repertoire of ten songs in both Greek and Hindu.
India's film industry of the 1950s and 1960s exported many films worldwide. Bollywood films became a mass passion for Greeks of that period. Greek audiences identified with the Indian heroes and fell in love with the beautiful actresses, their songs and dances.
Greek composers picked some of the Indian tunes that had become popular through the films, wrote lyrics in Greek and created some of the greatest popular hits that Greeks still sing today like "Afti I nihta meni" (This is our last night), "Oso axizis esi" (You are worth it), "Mandouvala".
Laikindia perform ten of the most popular songs, offering us the experience of singing the original songs in Hindi followed by their versions in Greek. We will also watch excerpts from some of the most characteristic Bollywood films that created the cultural bridge between the two peoples and read-out translations of the poetic Hindi lyrics of the original songs.
Kinjal Vora: Hindi singer
Violette Boulanger: violin, vocals, transcription
Eva Milona: accordion, vocals
Maro Panagi: percussion, vocals
Salvatore Conticello: lute, vocals
24/08 – Loggos schoolyard  at 21:00