OpusAlexandrinum
+Homage to Αstor Piazzolla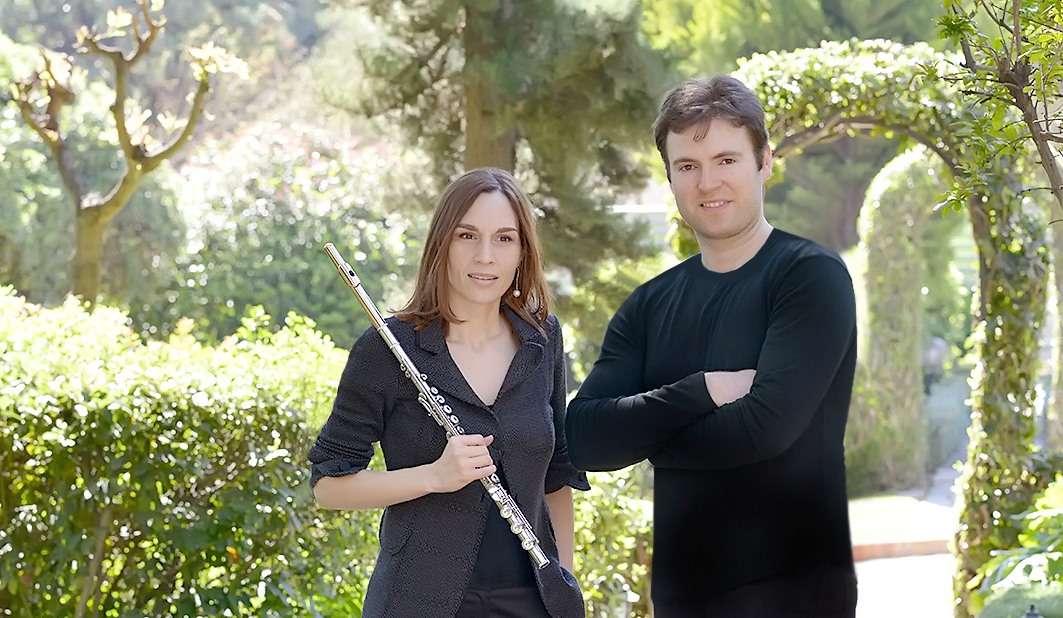 Evening dedicated to works for flute and piano by composers originating from Alexandria or related to that magical Egyptian city, the original home of many prominent Greek artists and scholars.
The program consists of:
Works by composers Yannis Christou, Maria Sideratou, Michalis Rozakis, Yannis Avgerinos, all originating from Alexandria.
Works by Dimitris Mitropoulos, ArgirisKounadis, Theodoros Andoniou, Kostis Kritsotakis based on poetry by "Alexandrian" Konstantinos Kavafis
Popular Songs printed in publishing companies of Alexandria by Ioannidis, Tsabounaris, Papastathopoulos
Works by Astor Piazzola to celebrate the hundredth anniversary of his birth.
Natalia Gerakis, flute and Apostolos Palios, piano
Soloists with international activity, flutist Natalia Gerakis and pianist Apostolos Palios present works from their recent research/recording entitled "Opus Alexandrinum" (produced by the Hellenic Foundation for Culture, with the support of the Music Studies Department of the Athens National University).The program includes compositions by Greeks related to Alexandria in Egypt, as well as compositions on poetry by Constantine Cavafis, such as Dimitris Mitropoulos, Jani Christou, Arghyris Kounadis, Maria Siderattou, Petros Ioannidis, Panagiotis Tsabounaris, Michalis Rozakis, Giannis Avgerinos, Kostis Kritsotakis. At the finale of the soiree music by the unique Argentinian composer Astor Piazzolla will be performed, on the occasion of celebrating 100 years since his birth.
30/08– Loggos school yard 20:30