August 10th
Old Loggos School 20:00
Pentaichon
Traditional Mainland Greece Music Concert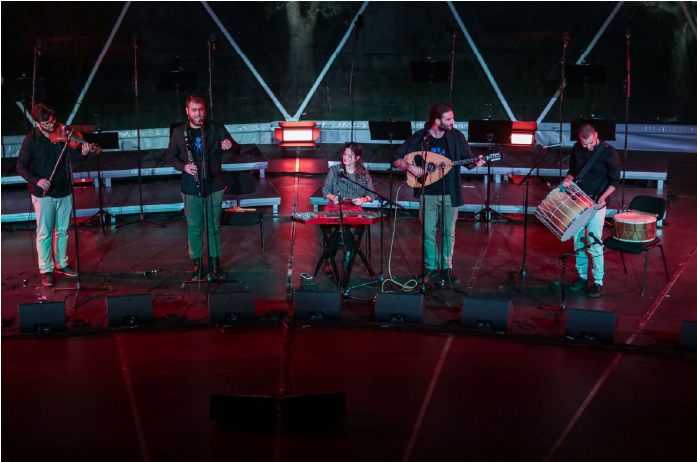 Five sounds, five musicians, five personalities; with a strong urge to express themselves, to experiment, to compose, to coexist musically within their country's folk culture and its living traditions.
Pentaichon band was created and introduced to the Athenian public at the end of 2014 and has to show for numerous co-operations with cultural foundations and music festivals all over Greece and abroad. They have been studying extensively music soundscapes all over Greece, a research that has been uniting the band members, keeping them creatively inspired to compose their own music pieces.
Consequently they have now established their own musical identity, with which they introduce their band in front of the public. Just before their first official album is released, they make a stop on Paxos to share their music with us all!
Band Members:
Aggeliki Pardali (voice, zither)
Haris Lygkos (voice, violin)
Panos Skouteris (voice, windpipes: clarinet, flutes, gaida, recorder)
Panayotis Stathakis (voice, lute)
Kostas Karamesios (voice, traditional percussion: kajon, bendir, darbuka, davul)