3 to 8 Septermber 2018
Youth Action I: Group Piano Workshop for children aged 5 to 8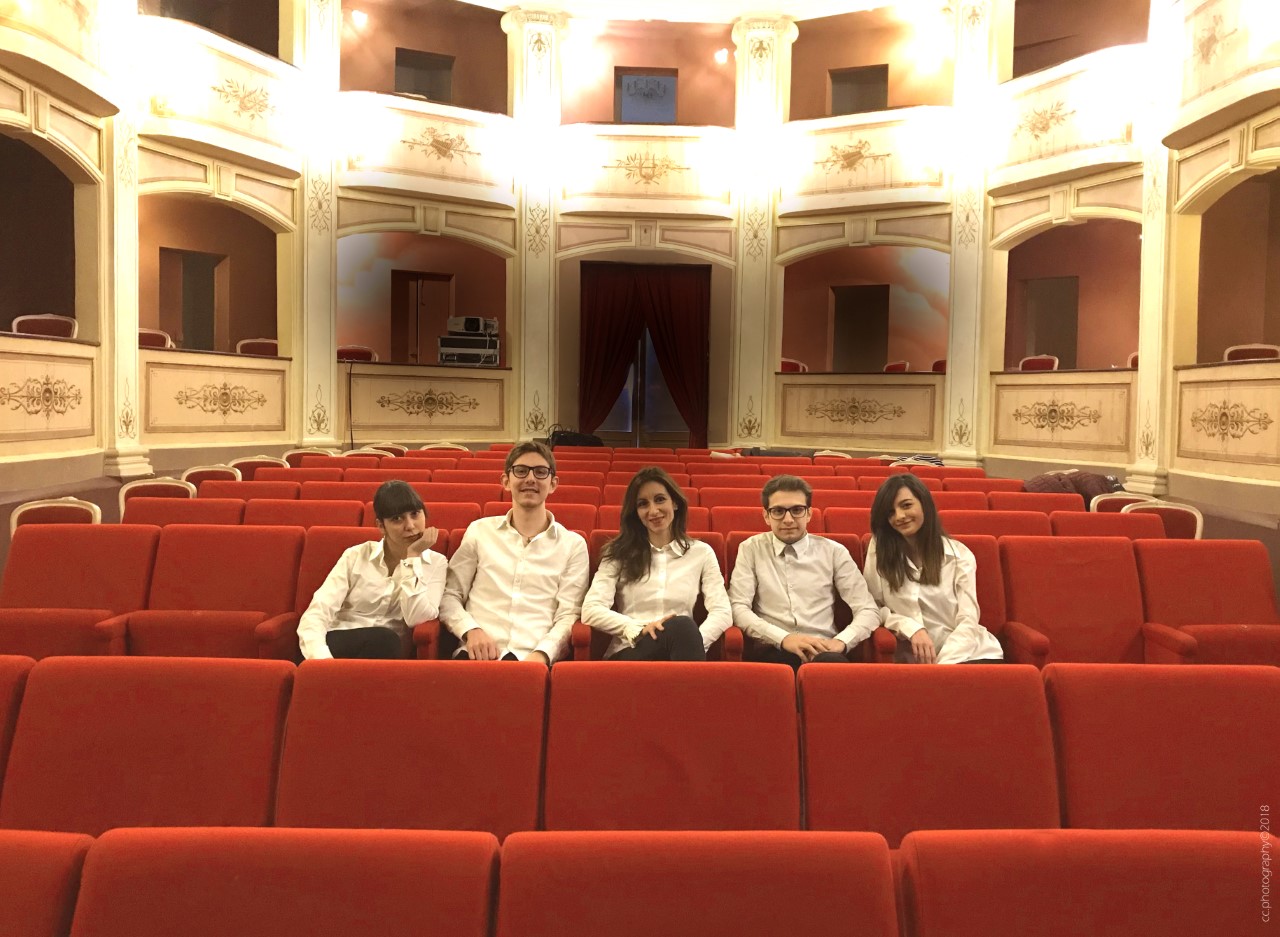 Groups of 3-4 children will participate in five one-hour sessions.
Target of this workshop: Learning of music pieces by the "ear", group performance using piano keys and wooden parts of the piano or other percussion instruments plus extended use of improvisation as an educational and expressive means. Combination of music and art through compositional experiments with graphic scores.
Youth Action II: Young pianists improvising!
A piano workshop for piano students of all ages and levels.
Depending on the number of participants and their level, students will attend five one-hour personal or group sessions.
Target: exchanging of ideas of style improvisation development. Using works by composers of different eras (Satie, Bartok, Bach …) students will discover ways of experimenting with compositional material in order to create their own performance using specific styles.
There will be one or two concerts (depending on the number of participants) at the end of both workshops to demonstrate the participants' progress.
Tutor: Athena Fytika with the aid of 1 or 2 piano education students of the Music Studies Department of the Ionian University, Corfu
Athena Fytika is Professor of Piano Education at the Music Studies Departmennt of the Ionian University. She was born and raised in Athens. She studied piano with Stella Makriyanni, Chrysi Partheniadi – Florou and with Pavlos Dimitriadis. She received her piano diploma from the Contemporary Conservatory of Thessaloniki. She also studied piano in the USA with professors Leonard Mastrogiacomo and Carolyn Bridger. She has studied harpsichord with Karyl Louwenaar and has attended piano seminars with Joseph Kalichstein, Raphael Terroni and Martino Tirimo. She has post graduate studies and a PhD from Florida State University. Her dissertation was titled:"Historical Overview of the Philosophy behind Keyboard Fingering Instruction from the 16th Century to the Present".
She has presented numerous recitals, lectures and announcements on pedagogical issues on piano and contemporary Greek music in conferences in Greece and abroad. She has performed in solo piano recitals or as part of chamber music ensembles in concerts in Greece, Cyprus, Germany and the USA.
She mainly performs works by Greek composers for piano music. She is member of the "Dames Desheritees" Ensemble. In 2013 she recorded the album "Le Clavier d' Apollon: Greek Composers of French Education with works for solo piano".
She has taught music in primary and secondary schools as well as in Universities like Florida State University and Panama City Community College. She is currently teaching Piano Pedagogy in the Music Studies Department of the Ionian University. She is particularly interested in systemizing the methodology of piano teaching skills like the prima vista and she is steadily trying to promote Greek piano repertoirs through her performances over the years.
——————————————————–
Workshop dates: 3-8 September
Workshop Venue: John Gough Hall (Old schoolhouse), Loggos
Workshop participation: 50 € & 70€ (for siblings)
Registration: Faye Lychnou: fayelychnou@hotmail.com