It is with great joy we host the class of Christina Veroniki, Paxos origins guitar professor. After many years Christina returns on Paxos Festival stage to present her work as a guitar professor introducing to us five of her best guitar students in an ambitious program that guitar aficionados will love. Participating are students: Anatolitis Andreas, Gitsas Alexandros, Elias Londos, Vasiliki Petrou and Konstantinos Tantaros.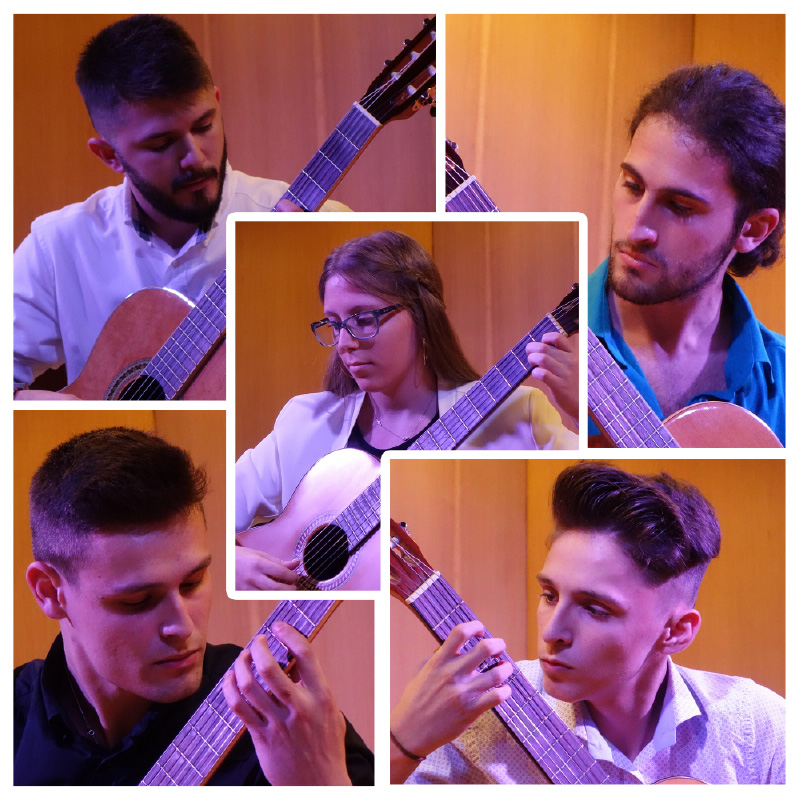 Prorgram
1st Part
Sons de Carrilhoes – Joao Pernambuco
Carpicho arabe – F. Tarrega
Study No 1 – Villa Lobos
El ultimo tremolo – Agustin Barrios
La Cathedral – Agustin Barrios
2nd Part
Music Ensembles: Vals No 2 – Shostakovich Spanish dance No 2 – Enrique Granados Spanish dance No 5 – Enrique Granados Spansh dance No 10 – Enriqu Granados Rumba – Kreidler Danza Cubana –villa lobos El vito – Anonymous Populare andaluze – Anonymous Libertango – Astor Piazzolla
Tango Duo
Wednesday 31 July 2019
Valeria Vetruccio & Agnese Carlucci
(Fireflies IV series)
Piano Professor and soloist Valeria Vetruccio and one of her best postgraduate students return to Paxos this year to present to us a program of Argentinean tangos and some of Piazzolla's most exciting piano works for four hands; special surprise the premiere of a tango especially written for Paxos Music Festival.