Friends of Paxos and Culture Ireland
are happy to announce:
A Week of Irish Music, Art, Poetry and Culture
in Paxos – July 6 – 10,  2017
Irish blackbird/ flying free/ rides her song/ across the sea
 Under the olive / turtle dove/ answers from/ its shady grove.
 Theo Dorgan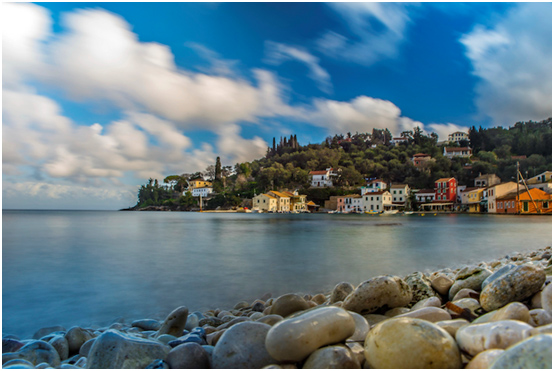 Irish Wings is an exciting festival of Irish music, poetry, art and cuisine presented on the Greek island of Paxos. The festival explores ways in which artists transcend disciplines and national and geographical boundaries and showcases the dialogue of Irish culture with Greece.  It will feature some of Ireland's best musicians, painters, poets and chefs. The events will take place in intimate venues, designed to engage the audience with the artists. Its aim is to  reveal the richness, variety and nuances of Irish culture to a Greek audience, the Greek media and the international residents and visitors (20 different nationalities) of this beautifulisland in the Ionian sea.
The Irish Ambassador to Greece, Ms Orla O'Hanrahan, will be present for theinauguration of the Irish Wings Festival.
Irish Wings gratefully acknowledges the support of Culture Ireland and the Embassy of Ireland, Greece.
Ireland and the Sea 
Denise Ferran, James Allen, Mick O'Dea, Barbara Allen, Neal Greig
Opening of an Exhibition of Irish art (6 July – 3 August)
Old Loggos Schoolhouse, Thursday 6 July,  7-11pm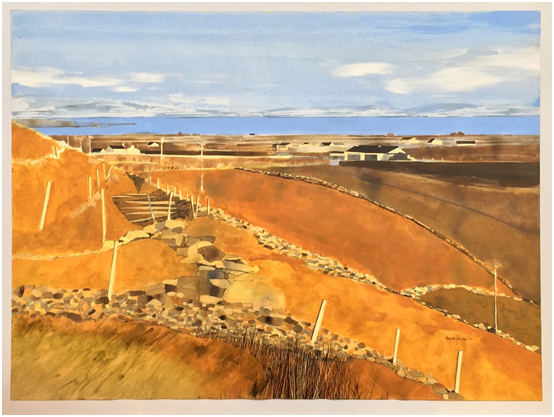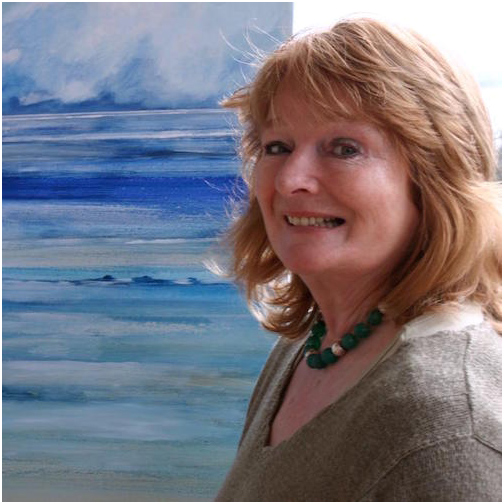 Denise Ferran is a well-known artist, art historian and writer from Northern Ireland.
She is the current President of the Royal Ulster Academy of the Arts.
Denise Ferran Interview 2012 – Denise Ferran Biography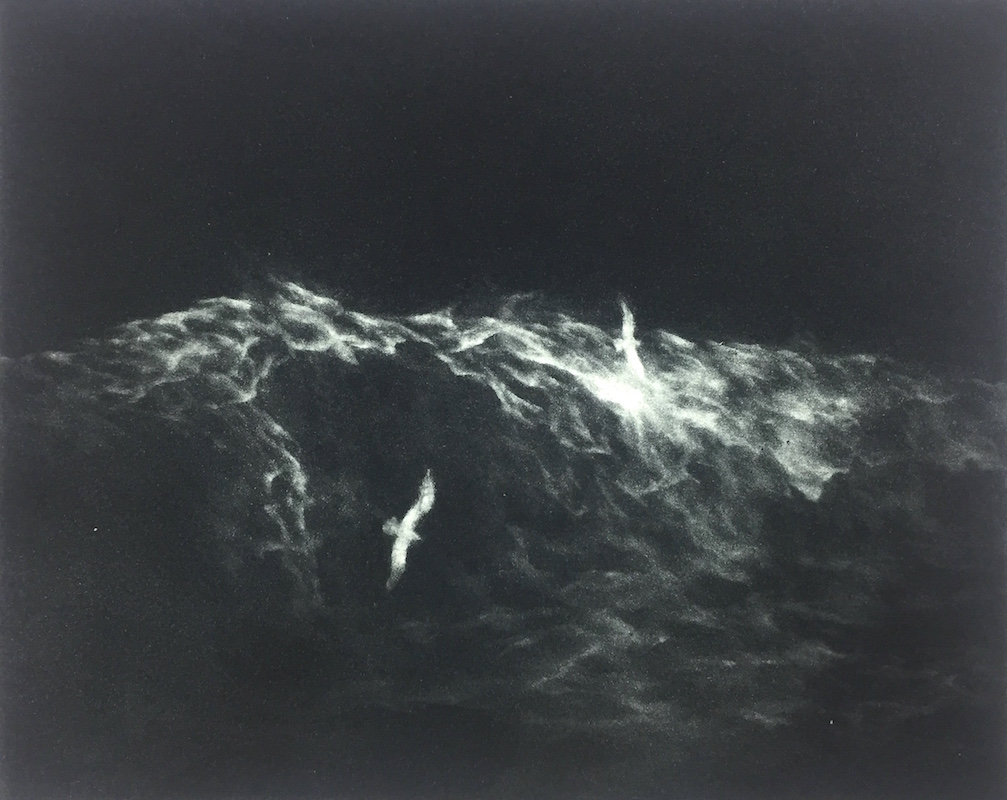 James Allen is a highly-respected printmaker and painter from Belfast. He was Printmaker-in-Residence at the Arts Council of Northern Ireland from 1977 to 1980and has been thefull-time Manager of the Belfast Print Workshop since 1980.
James Allen, Printmaker and Painter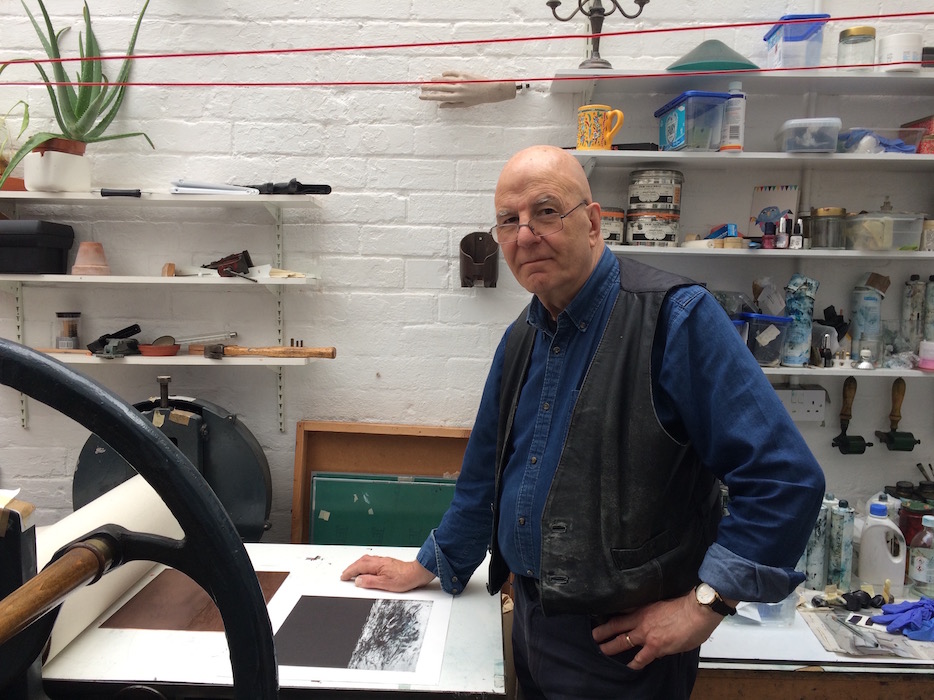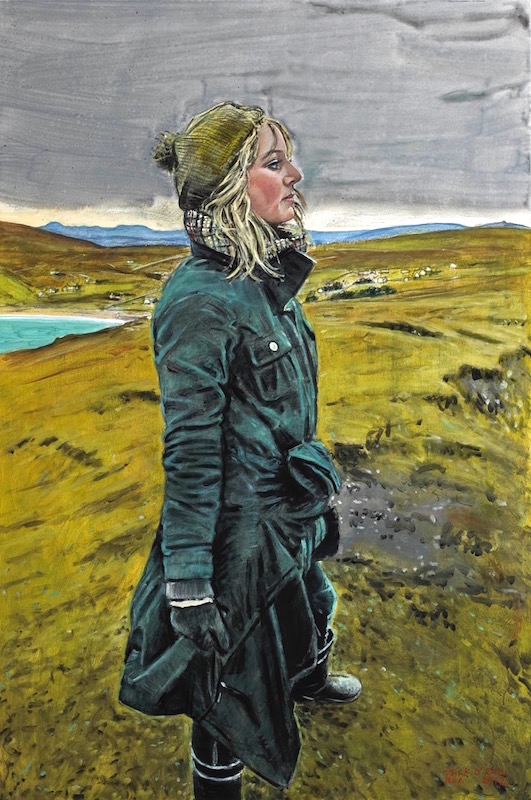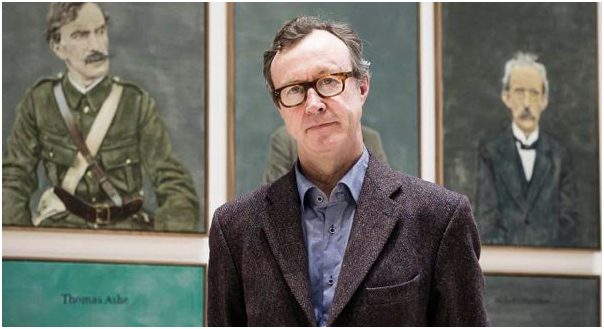 Mick O'Dea is an Irish artist and Professor based in Dublin whose work is represented in all major Irish public collections. He is the current President of the Royal Hibernian Academy and is well-known for his portraits and his depictions of Irish history, most notably his latest series of paintings on the Irish War of Independence.
The Irish Examiner 2016 – Irish Times 2015 – he Kenny Gallery 2014
Kevin Kavanagh gallery exhibition 2012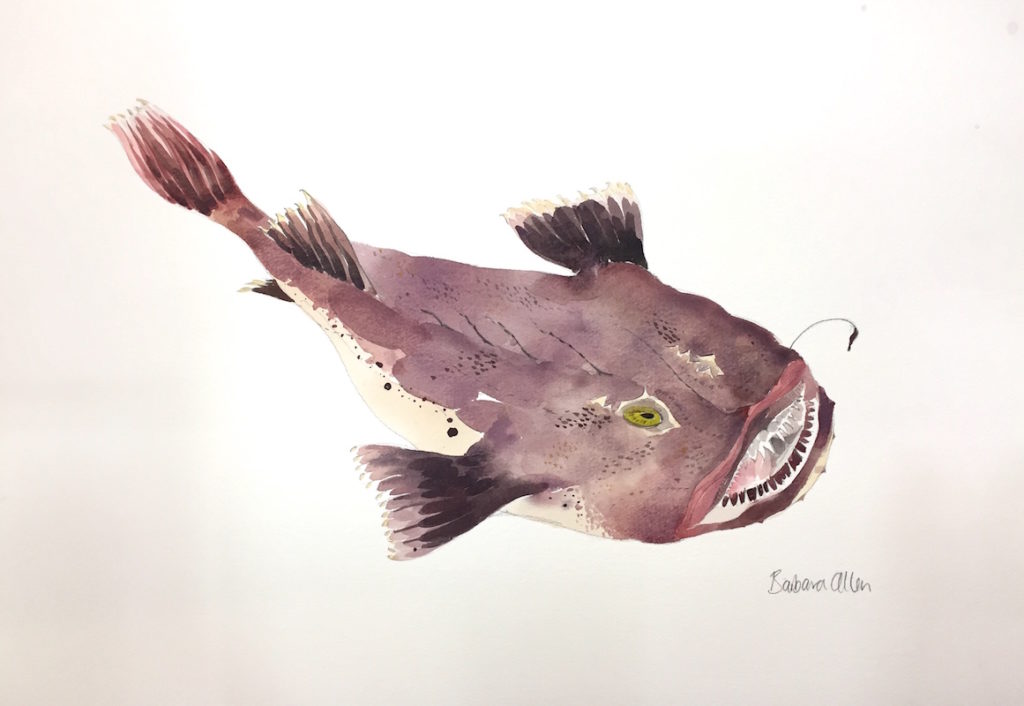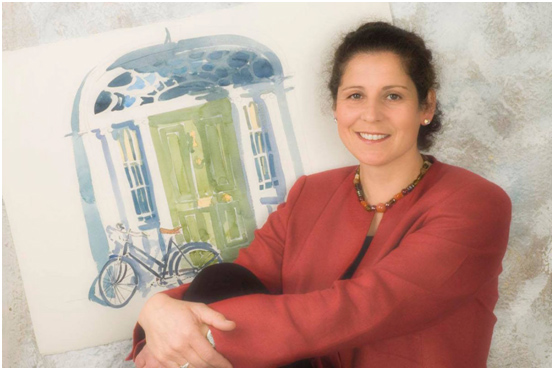 Barbara Allen is an accomplished watercolour artist and a four-time winner of the John Ross Watercolour prize at the Royal Ulster Academy. She lives and works between Belfast and Donegal.
Barbara Allen Watercolours – Barbara Allen Facebook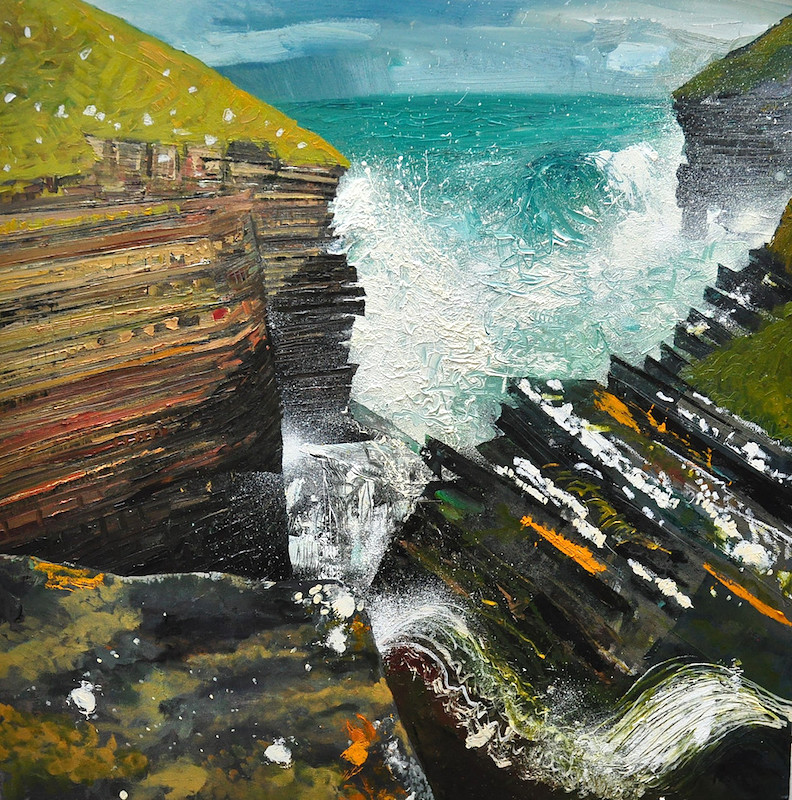 Neal Greig is a well-known Irish landscape painter based in County Monaghan, who most frequently works outdoors – "en plein air" –  before his motif. He is a graduate of the Edinburgh College of Art. Greig has received numerous awards for his art including the Northern Ireland Art Council Award and his work is to be found in numerous public art collections in Ireland and in Canada.
Neal Greig Website
The poet Theo Dorgan
reads from his collection, Greek.
(Spyros Bogdanos will be reading the poems in a Greek translation
by Socrates Kabouropoulos)
KIP Library, Gaios
Friday 7th July, 8.30 pm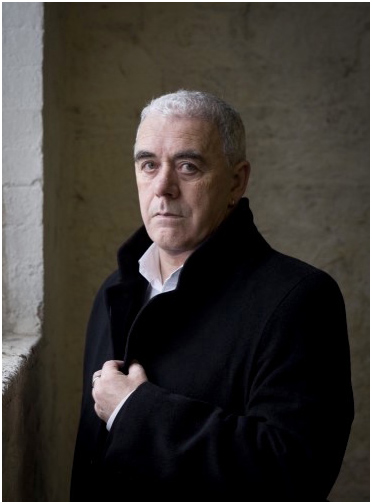 Theo Dorgan is an Irish poet, writer, lecturer, translator, librettist and documentary screenwriterbased in Dublin. A former Director of Poetry Ireland/Éigse Éireann, he has worked extensively asa broadcaster of literary programmes on both radio and television.Theo will be reading in Paxos from three collections of poetry including Greek (published by Dedalus Press) which isdevoted to his love of Greece, its history and mythology.
Theo Dorgan Website – Theo Dorgan – Irish Times Review of Greek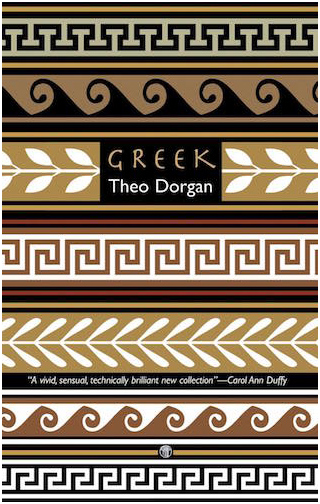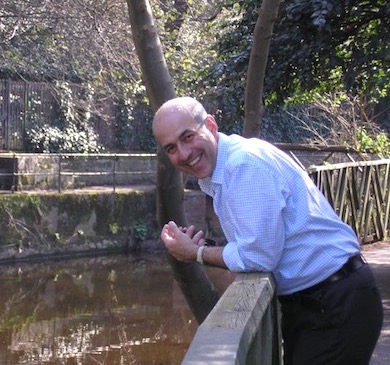 Socrates Kabouropoulos worked for many years as a CEO for the National Book Centre of Greece (EKEBI). He is currently a book issue adviser to the Greek Minister for Culture. Between 2009 – 2012 he coorganized the Greek-English Poetry Translation Workshops, in Paros and in Delphi, which resulted in the volume Ars Poetica (Hellenic American Union, 2012). His poetry and translations have appeared in many literary journals, like Poiisi, Poetiki, [.poema..], Oropedio,  and Poetry Review. His translations of Irish poetry into Greek include work by Paula Meehan, Theo Dorgan, Ciaran Carson, Harry Clifton, and Brendan Kennelly. His first book of poetry, Expressions of Seeing, is expected by Cube Art Editions in 2017.
Alexandra Kandanou is a poet and prose writer born in Athens who currently lives in South Africa. Her first book of fiction, "A Thousand in One Nights" ("Χίλιες σε μία νύχτα"), was published by Gavriilides Publishers in 2015. Her first poetry book, "The Flying Bridles of Love" ("Τα φτερωτά χαλινάρια του έρωτα", inspired by an episode from the Odyssey and with an introduction by Katerina Anghelaki-Rooke), will be published later this year.
Spyros Bogdanos is a writer, local historian, lexicographer, and former Mayor of Paxos.
Public talk about the bouzouki in Greek and Irish musicwith the celebrated Irish Musicians
Andy Irvine and Donal Lunny
and Frank Musker
Old Loggos Schoolhouse
Saturday 8th July, 7.30 pm

Andy Irvine, Donal Lunny, Apodimi Compania and Paxiot Elias Dendias, talk to Frank Musker about the bouzouki in Greek and Irish music.
The Irish bouzouki is an adaptation of the classic Greek instrument. Johnny Moynihan is credited with having introduced the first Greek bouzouki to Ireland, where it has been adapted for Irish traditional and folk music since the late 1960s.
When Andy Irvine gave his Greek bouzouki to Donal Lunny the first thing Lunny did with it was replace the octave strings with unison strings, thus giving the voice of the instrument more tonal power. Later, on a trip with Irvine to the workshop of luthier Peter Abnett, Lunny decided to commission a bouzouki to the specifications of a classic Greek bouzouki, but, with unison strings and critically, a flat back. The two musicians will be discussing their musical techniques and the story of howIrish musicians adapted the Greek bouzouki to their own sensibilities and the traditions ofIrish music as a marvellous example of cross-cultural creativity!
The Blacksmith, Andy Irvine & Donal Lunny Concert 2009

Frank Musker is a hugely-acclaimed songwriter who transcends musical and international boundaries. He has produced an extraordinary wealth of successful songs, including Air Supply's 'Every Woman in the World' (a million-selling top five single in the U.S.) and 'Senza Una Donna', recorded by Paul Young and Italy's recording artist, Zucchero, which was a top five single in twenty countries. 'Too much Love can Kill You' was winner of the Ivor Novello Award for best song musically and lyrically and featured onQueen's final album, 'Made in Heaven', which has sold over eight million units around the world. Frank's musical versatility, experience and depth of knowledge has allowed him to collaborate with some of the world's most important artists, including Carly Simon, John Denver, Roger Daltry and the Four Tops. Now, for Irish Wings, he will engage with the icons of Irish traditional music and world music, Andy Irvine and Donal Lunny , withApodimi Compania, leading exponents of Greek folk and dance music andrebetika, the 'Greek blues' and Paxiot bouzouki player, Elias Dendias.
Bouzouki Concert with
Andy Irvine, Donal Lunny
Greek Musicians of Apodimi Compania
and Paxiot bouzouki player Elias Dendias
Old Loggos Schoolhouse – Sunday 9th July, 8.30 pm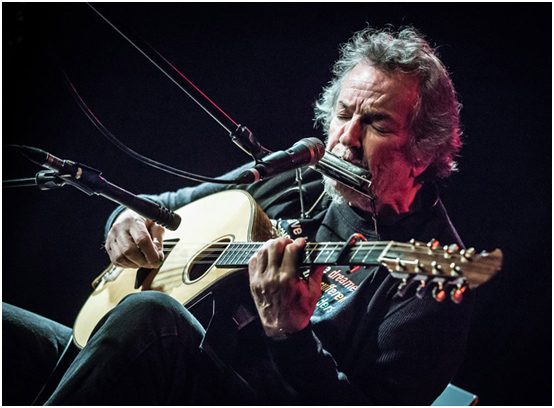 Andy Irvine  is an Irish folk musician, singer-songwriter, and a founding member of the popular bands Sweeney's Men, Planxty, Patrick Street, Mozaik, LAPD and Usher's Island. He plays the mandolin, mandola, bouzouki, harmonica and hurdy-gurdy.  Irvine has been influential in folk music for over five decades. He has recorded a large repertoire of songs and tunes he assembled from books, old recordings and folk-song collections rooted in the Irish, English, Scottish, Eastern European, Australian and American folk traditions. He sets these songs to new music and writes about his personal experiences or the lives and struggles of his heroes:Tom Barker, Michael Davitt, Mother Jones, Douglas Mawson, Raoul Wallenberg, and Emiliano Zapata, among others.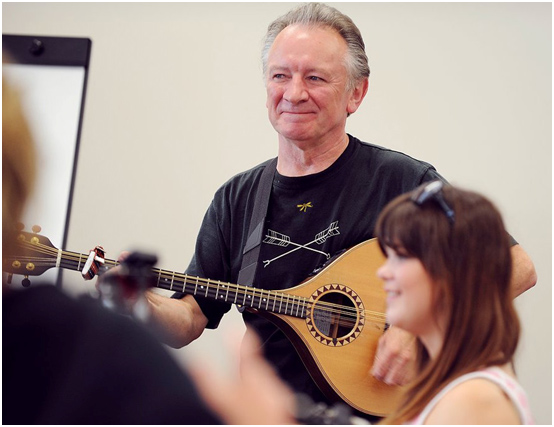 Dónal Lunny is an Irish folk musician and producer. He plays left-handed guitar and bouzouki, as well as keyboards and bodhrán. As a founding member of popular bands Planxty, The Bothy Band, Moving Hearts, Coolfin, Mozaik, LAPD and Usher's Island, he has been at the forefront of the renaissance of Irish traditional music for over five decades. In 1970, Lunny formed a musical partnership with Andy Irvine, who had returned from his travels in Eastern Europe after an initial gig at a party for the Irish-Soviet Union Friendship conference. They also created their own Club Night, downstairs at Slattery's Pub in Capel Street, Dublin, which they called 'The Mug's Gig'. This featured Irvine and Lunny, and guest performers such as Ronnie Drew, Mellow Candle and the group Supply, Demand & Curve.

Apodimi Compania (Band of Friends) was formed by a group of students of Greek heritage studying under Greek scholar and musicologist Stathis Gauntlet at Melbourne University in Melbourne, Australia in the early 1980s. The band – brothers George Galiatsos and Manuel Galiatsos, Nick Vergopoulos, Jim Dimitriou and Tom Dimitriou – immersed themselves in old recordings of Rebetika music. They started to perform around the inner-northern suburbs of Melbourne, which are home to many people of Greek descent. The  band members moved to Athens in the mid-1990s, where they were increasingly recognised as a leading force in Greek "roots music", world-wide. Ireland's Andy Irvine has been one of their enthusiastic guests and collaborated with them on new tunes.
Apodimi Compania, the early story in Melbourne
Apodimi Compania performing with Andy Irvine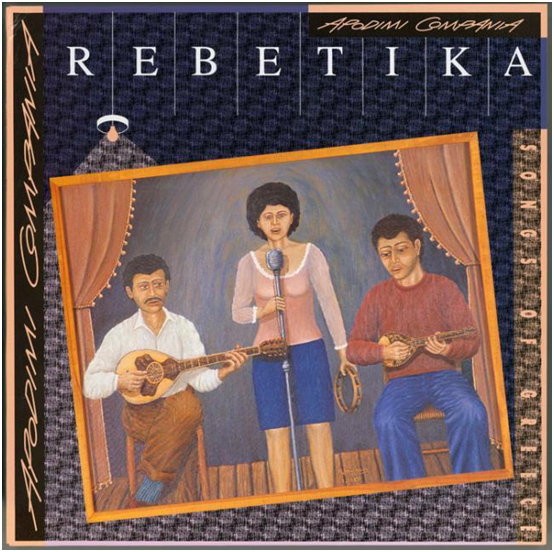 Chef Paula McIntyre demonstrates recipes
inspired by Irish writers on Greece.
Carnayo Restaurant, Gaios
Monday 10th July, 12:00 Noon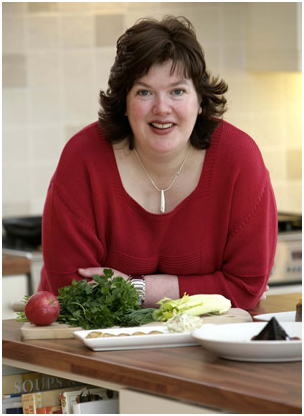 The celebrated Irish chef Paula McIntyre will demonstrate Irish inventiveness in culinary art, using Irish ingredients to produce recipes inspired by Irish writing and Greece. The event will include readings by the novelist Anne Haverty and poems by Theo Dorgan and Seamus Heaney, who was in Greece when he heard that he had been awarded the Nobel Prize for Literature.
Anne Haverty is an Irish poet and novelist whose work includes three novels,One Day as a Tiger, The Far Side of a Kiss andThe Free and Easy. Her poetry is collected asThe Beauty of the Moon and she has also published a biography of the Irish revolutionary, Constance Markievicz.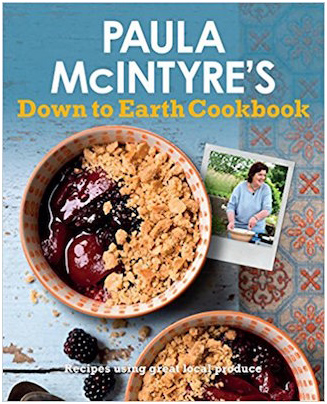 Paula MacIntyre trained at the prestigious Johnson and Wales University in Rhode Island,USA. She returned to the UK in 1993 to open her own restaurant in Manchester,The Undrie,which picked up several awards and rave reviews and became one of the best known eateriesin town. Returning to Northern Ireland in 1998, Paula worked as Head Chef in severalestablishments includingGhan HouseandFontana. In 2000 Paula appeared as a guest chefon the hit BBC programme,Ready, Steady, Cook. She has since been a frequent guest chefonBBC Northern Ireand television and has appeared in numerous other television andradio programmes including her own TV series on BBC 2 NI. Paula's first book,A Kitchen Yearwas published in 2008 by Gill and Macmillan. Her latest book,Down to Earthwas published in2015.
Paula McIntyre Belfast Telegraph interview 2015
Irish Wings: The Organizers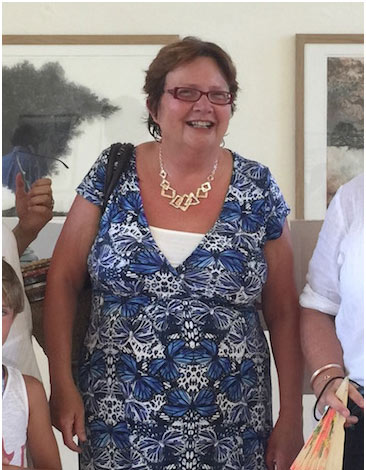 Kathryn Baird is an Irish television and radio producer, Paxos summerresident and aFriend of Paxos.She has notably worked for the Education Department of BBC,Northern Ireland, as Producer andDirector of Drama from Ireland for BBC Radios 3 and 4,as a Producer, based in London, of Kaleidoscope, thenightly live Arts magazine, for the BBCRadio 4 and Producer andPresenter, on Radio ArtsDepartment on BBC North Ireland. She hasalso organized several literary and culturalfestivals in Northern Ireland, featuring Irish andGreek literature, music and photography. She is currently producing a film for BBC NorthernIreland on Charles Thomson, one of the Founding Fathers of the United States.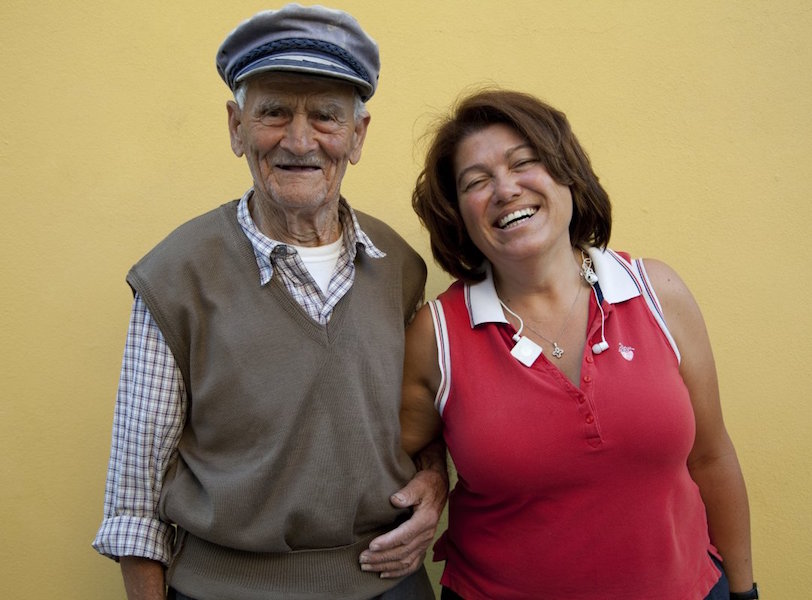 Faye Lychnou lives and works on the island of Paxos where she is involved in all social andcultural activities. She was the Director of thePoseidonMunicipal Cultural Associationfrom2006 to 2012, Director of theSocial Welfare Association of Paxos(KIP Library) since 2009and founder of thePaxos Book Club.  She has represented Paxos on theEuropean Task ForceGroupof the Cultural Villages of Europesince 2004. She is a trustee of thePaxos Festival Trustand the local producer of the Paxos Music Festival since 2006. She is a founding member ofthe non-profit Society of the Friends of Paxos(2015) whose objective is to promote culturaland musical events on the island and militate for the preservation of the natural evironment andarchitectural heritage of Paxos.
Faye Lychnou on Facebook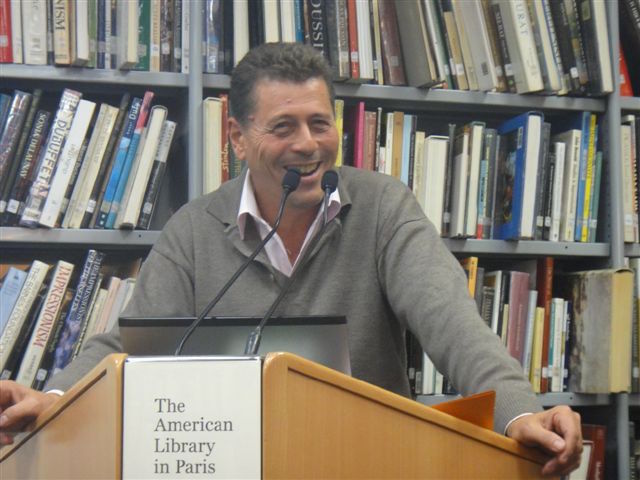 Chris Boïcos belongs to one of the oldest Paxos families and is an art historian, university Professor, lecturer on art and art dealer based in Paris, France and in Paxos. He has curated numerous gallery and institutional exhibitions of contemporary art in France, Great Britain, Greece and the United States. He is the founder and director of 'Chris Boïcos Fine Arts' an art gallery based in Paris and in Paxos in the summertime.He is a founding member ofthenon-profit Society of theFriends of Paxos.
Chris Boïcos Fine Arts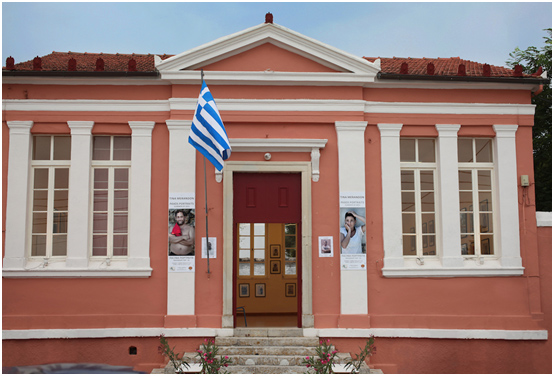 Irish Wings gratefully acknowledges the support of Guinness, Greece.