Evening Walk from Veliantatika via Mousmouli to Elliniki Sterna
Ending with a Sunset Performance at Elliniki Sterna
by Berlin artist Yannis Pappas
Saturday 23 June, 7h45 – 9h15 pm
As part of the Paxos Contemporary Art Project(see below) Yannis Pappas will be performing for us in one of the most beautiful and dramatic sites in Paxos.
Join us for a walk to be lead by Andreas Kouroupisalong the newly sign-posted – by Paxos volunteers – footpaths on the western cliffs of Paxos.
Date: Saturday 23 June
Time: 7h45 pm
Meeting Point: Church of Agios Georgios, Veliantatika
Contribution: 8€ and 5€ for the Friends of Paxos
Please register on this email or drop in at Chris Boïcos Fine Arts in Gaios (opposite Kalimera bar), open daily 10am – 1:30pm and 7:30 – 11 pm.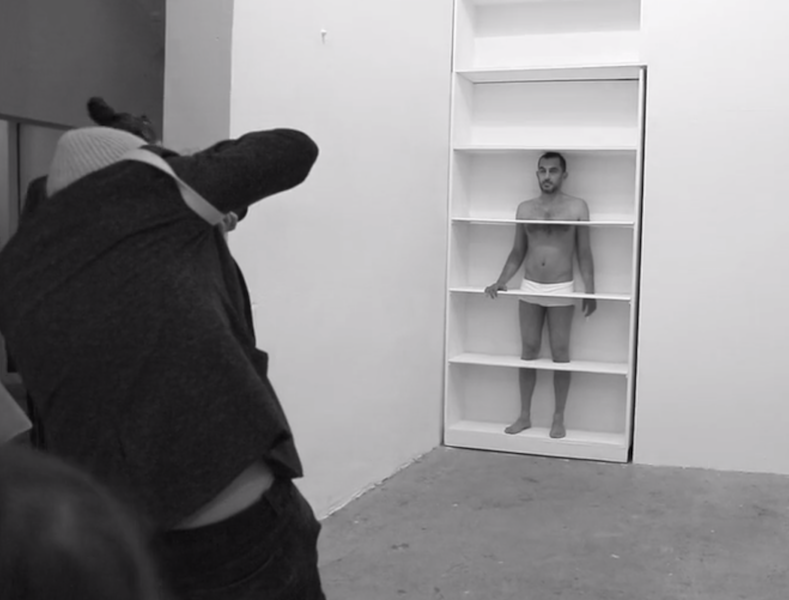 Video still from Reflex, a performance by Yannis Pappas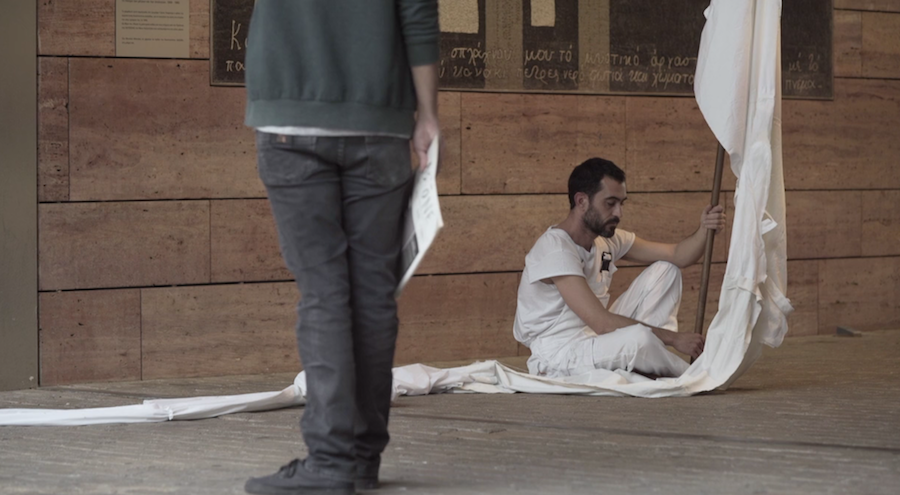 Video still from Semi-Glory, a performance by Yannis Pappas
For Yannis Pappas perfomances on Vimeo click here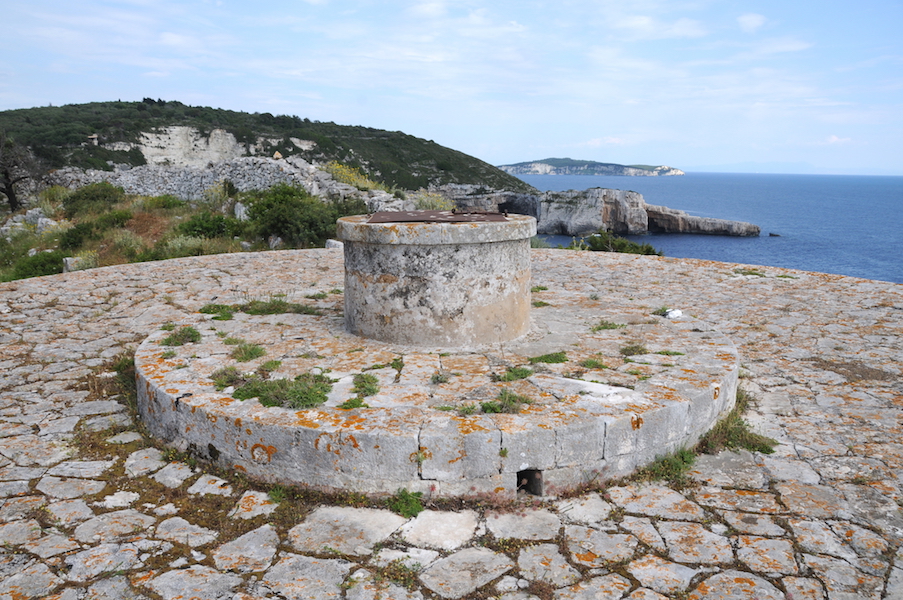 Elliniki Sterna overlooking the west cliffs of Paxos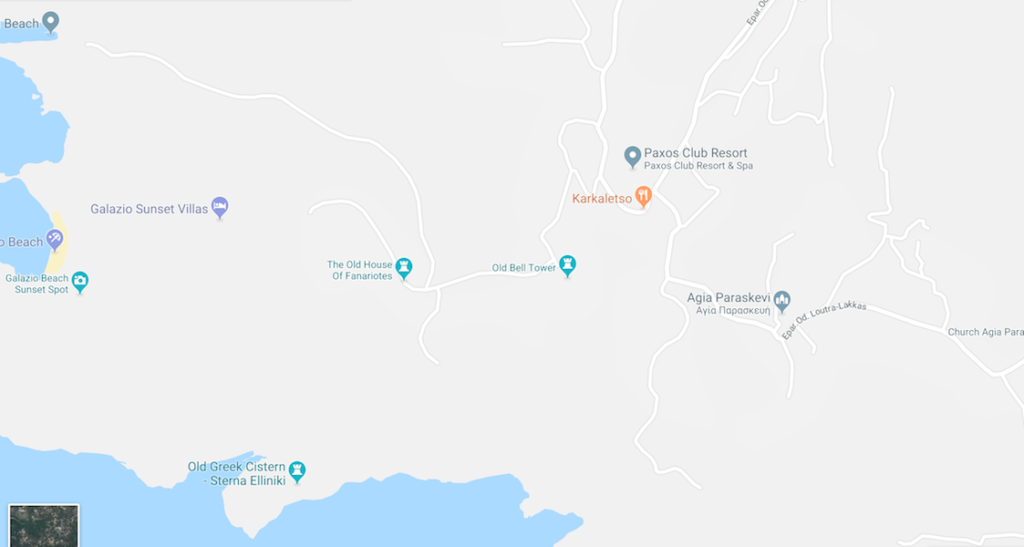 Our meeting point is in front of the church of Agios Georgios (near "old bell tower on the map)
Paxos Contemporary Art Project is  a unique and unprecedented art installation and performance project initiated by long-time Paxos summer resident Marina Tomacelli Filomarino and curated by the Berlin-based artist duo Leonid Keller (Julia Ossko and Eugen Schulz) who are also participating artists in the exhibition: "We wanted to identify contemporary artists, that have the ability to create thought provoking and site specific works in remote areas".
Julia Ossko and Eugen Schulz have been working together under the alias Leonid Keller since 2013. P-CAP is their first collaborative curatorial project.
The eight artists involved will be presenting their works and the project on the evening of Friday 22 June at the Old Soap Factory in Loggos.
Their intallations and their artworks will remain in situ in various parts of the island until mid-September 2018.
A special map of their locations will be published and guided walks taking in the artwork will be organized in the course of the summer.
We would like to warmly thank Marina Tomacelli Filomarino the initiator of P-CAP for having brought  eight cutting-edge contemporary creators to connect with our island. We would also like to thank Katerina Koskina Director of the National Museum of Contemporary Art, Athens and honorary president of the Friends of Paxos for her patronage of P-CAP as well as the many Paxos residents and friends whose financial contribution through the Kickstarter campaign and generous hosting of the artists on the island made this wonderful project possible.